We're your all-in-one IT consulting, management, and support specialists. We take pride in keeping your systems up to date and making sure you're equipped with the right security features. What sets Network Doctor apart from other technology companies is the way we support our clients.
We offer all-inclusive support agreements at a fixed monthly cost and take a proactive approach with 24-hour monitoring, remote Help Desk services, and onsite support via our field engineers. Our goal is to maximize the speed and reliability of your network and make internal processes more efficient while maximizing employee productivity.
Our Passion:  Create Raving Clients Partners
Our Niche: Building meaningful relationships that give way to exceptional support experiences and technology solutions that elevate business and people.
We firmly believe a relationship built on reciprocal trust ensures mutual success. While other managed service providers troubleshoot systems, resolve problems and make decisions on your behalf behind closed doors, Network Doctor believes in maintaining open, honest, and completely transparent communication. Our proactive, consultative approach and commitment to partnership assures your technology solutions will continually exceed your expectations.
Whether your business demands a fully managed IT solution, a project-based service, or simply an extra set of hands for your next network upgrade, our team is dedicated to bringing you the industry expertise, technologies, and insight you need to exceed your objectives every day.
Custom Tailored Solutions

We align with clients' priorities & timeline
Personalized experienced start to finish

Responsiveness

Quick / fast
Committed to getting things done
Cool under fire
Thorough
Proven process for support

Close Relationships with Clients

Multi-tiered relationship
Clients have direct relationships with our managers
Transparency
Awesome team
Proven Process: YES!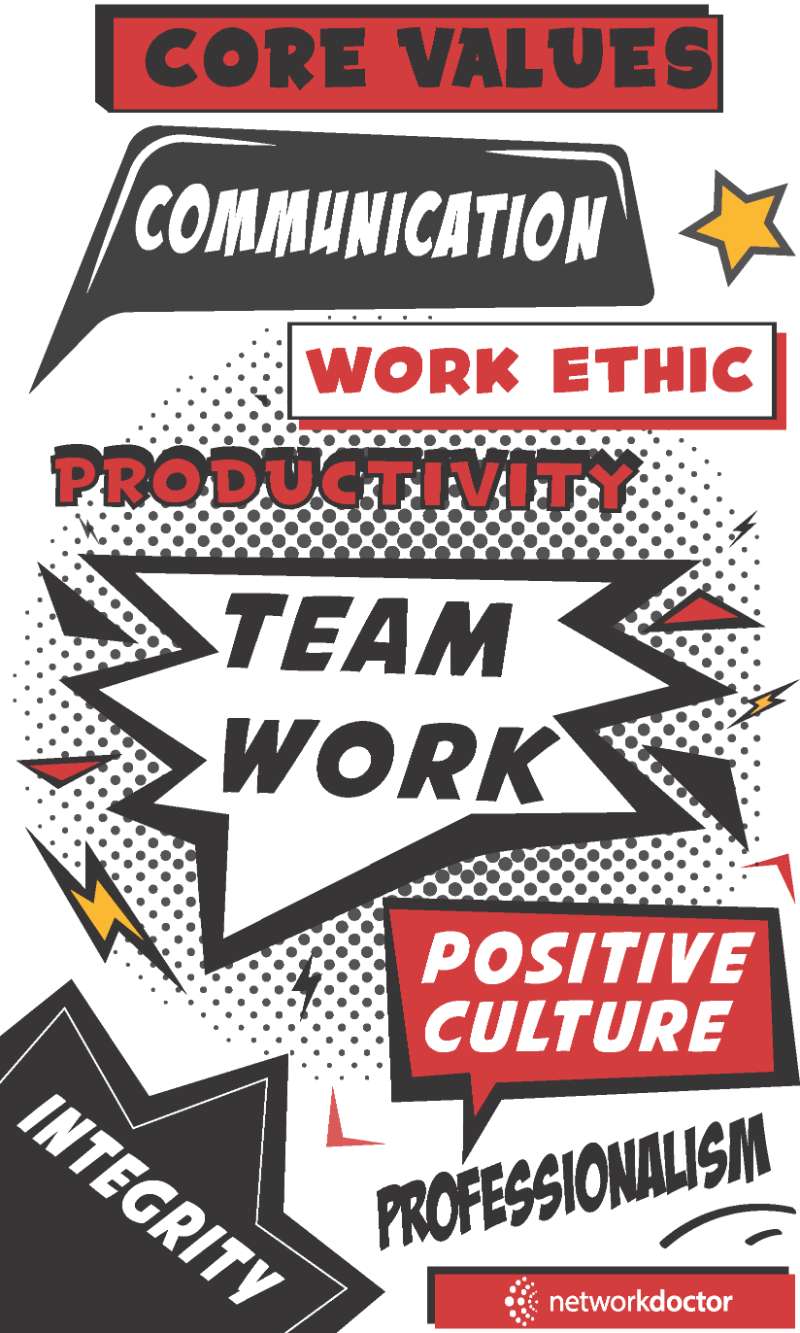 Discover how Network Doctor can help your business
REAL CLIENTS, REAL REVIEWS, IN REAL TIME