Each network or IT problem that goes unresolved in your business lowers productivity and frustrates your staff. For businesses that lack in-house IT support, this can quickly add up to thousands of dollars per day in losses. Even at organizations that have a well-staffed IT department, the day-to-day management of technology issues can be a costly, time-consuming drain on resources.
Read about our Co-Managed IT Services
Fortunately, there's an easy way to solve these problems while keeping costs low.
Discover how Network Doctor can help your business
Network Doctor is selective about choosing a client. Our typical engagement process ensures there is a qualified IT need, budget, and cultural fit before we move on. Our goal is a lasting partnership, so we look for clients that place high value on a reliable, secure, standardized IT infrastructure, and are willing to adopt IT best practices whenever possible.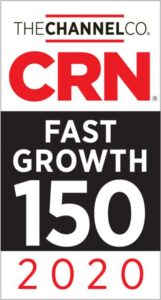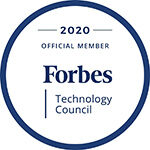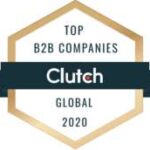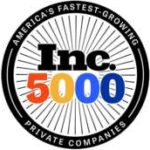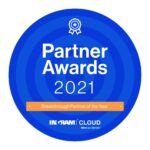 PROACTIVE

IT
Technology is business critical, and technology problems create business downtime, disruption, and productivity losses. At Network Doctor we make sure your business-critical technology runs smoothly, preventing problems before they ever happen. Traditional managed IT services are reactive, but that approach no longer works in today's fast-moving technology landscape. Enjoy the peace of mind knowing your business technology is being taken care of.
IT

Help Desk
Whenever you need us, we'll be there. The help desk team is available around the clock to provide a solution to whatever IT issue you're facing. Not only are we experts in resolving IT problems, but our help desk staff is famous for their positive attitude and ability to explain technical concepts in plain English. Increase billable hours thanks to the uptime you get from consistent IT support.
DEDICATED

v

CIO
Technology is constantly changing, and it can be tough to stay ahead of the curve. That's where your dedicated virtual Chief Information Officer (vCIO) comes in. You'll develop a technology plan together, so you know exactly how your technology will support your organization's mission. You'll create an IT budget, so you know exactly what your IT systems will cost, and you'll never be surprised about how much you're spending on IT services. And you'll get expert advice on how to leverage the right technology to seize more opportunities and to achieve your long-term business goals.
PROJECT

TEAM
At Network Doctor, we believe IT projects shouldn't come with major budgeting headaches, chaotic rollouts, and endless scope creep. We are committed to managing IT projects with clear expectations, assigning a dedicated project manager for handling logistics, and following a standardized process that leverages our deep bench of experienced IT consultants. Whether you're looking to migrate to cloud infrastructure, audit your cybersecurity maturity, or configure new productivity and collaboration platforms, our Projects team has your back.
Discover how Network Doctor can help your business
WE DO MANAGED 
IT

SERVICES RIGHT
24-HOUR SUPPORT SERVICES
Make disruptive computer problems a thing of the past, allowing you to stay productive in a fast-paced working environment. Call us with an issue and get help, right when you need it.
PROACTIVE NETWORK MONITORING
Rest easy knowing your systems are being monitored around the clock, root causes are being identified and addressed, and hidden issues are resolved before they turn into major problems.
FLAT-RATE BILLING MODEL
Know exactly how much you're paying for managed IT services each month with our flat-rate subscription-based model. Get unlimited IT support rather than paying someone every time you have a problem.
ON-SITE ASSISTANCE
Take advantage of our rapid-response on-site support team whenever you need to work with someone in person. Get all the benefits of an in-house managed IT department without all the downsides.
BUSINESS INTELLIGENCE
Get best-in-class care thanks to our proprietary Business Intelligence dashboards, which provide our managed IT services team with real-time information about your needs and our performance.
FRIENDLY SERVICE
Enjoy IT support from our personable, friendly, and articulate professionals who care about brightening your day while they work on your computer systems. Never get stuck with an unpleasant IT guy again!
READY FOR BETTER IT RESULTS?
LET'S TALK
For an evaluation of your business and a recommendation for a managed IT services strategy that coincides with your specific business needs, give us a call or schedule a free consultation.
We're happy to share our expertise with you, whether or not you decide to work with us or not.