Savvy hackers can easily disrupt your system, stealing sensitive data and even comprising your finances. They can also hold important data for ransom, demanding a huge sum of money and pausing your business duties until it is paid.
You might think small businesses are unlikely targets for cybercriminals but, sadly, this is not the case. Nearly one-in-three breaches included in Verizon's 2020 Data Breach Investigations Report (DBIR) calculations involved small to midsize businesses. The U.S' National Cyber Security Alliance found that 60 percent of these businesses are unable to remain open over six months after a cyber attack.
Why Hackers Want to Attack Your Small Business ? 
1. Your Data is a Goldmine
If they can hack large corporations, they can hack small businesses. Cyber criminals understand small companies collect data that is easy to offload for a profit on the Dark Web, such as medical records, credit card information, Social Security numbers, bank account credentials or proprietary business information.
In 2019, for example, a small medical practice in California closed its doors after a ransomware attack encrypted their files, including patient records, appointment schedules and payment information. This is not the first practice that has been forced to shut down as a result of an attack and it is unlikely to be the last.
2. Stealing Your Computing Power
Cyber hackers can also attack businesses through company's computers and IoT devices, and recruit them into an army of bots to perform massive DDoS attacks. DDoS works by artificially generating enormous amounts of web traffic to disrupt service to a company or group of companies. The repercussions of a DDoS attack include an unreachable online platform, disruption to business operations, slow response times and more.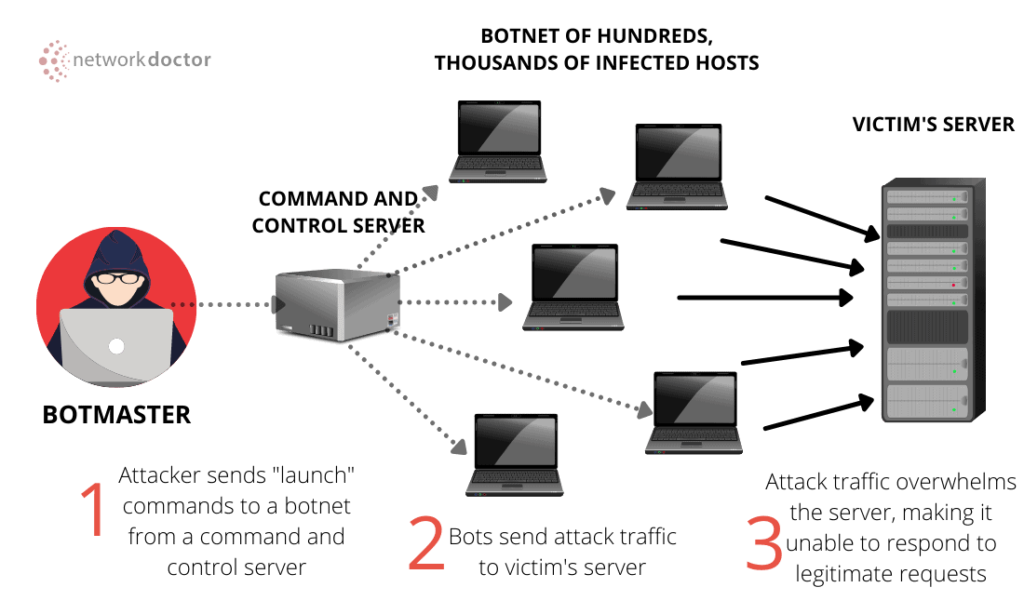 3. The Entry Point For a Larger Attack
Today's businesses are digitally connected to each other to complete transactions, manage supply chains and share information. Since larger companies presumably (although not necessarily) are tougher to penetrate, hackers target smaller partners as a way to get into the systems of large companies.
This is what happened in the Target breach, which resulted in 40 million stolen credit and debit cards. If you recall, the thieves accessed the retail giant's system through a smaller business, a third-party subcontractor that provides refrigeration and HVAC systems.
4. Lack of Resources and/or Dedicated IT Support
While enterprise organizations have entire teams devoted to handling cybersecurity, at many small businesses, those efforts are handled by someone who likely wears many other hats in the day-to-day operations of the business.
In fact, more than a third (35 percent) of small businesses say there is no single function in their company that determines IT security priorities, according to the Ponemon Institute.
5. Insufficient Security Measures for Employees to Safely Work from Home
In research conducted after the first quarter of 2020's financial year, it was realized that there was a whopping 600% increase in cyber threats related to the COVID-19 pandemic. 40% of companies which enabled work from home policy for employees reported an increase in cyberattacks.
It is pointed out that the main reason for this increase is the lack of cybersecurity measures during this process of home-office working.
6. Inadequate Cyber Security Trainings
Small business owners are busy. So busy, unfortunately, that they often don't have time to closely train, educate or supervise their employees. That leads to employee negligence that can leave businesses vulnerable to cyber attacks. In fact, 95% of cybersecurity breaches are due to human error. Cyber-criminals and hackers will infiltrate your company through your weakest link, such as negligent employees who fail to regularly change their passwords, for example, or who download unauthorized Internet applications onto their computers.
7. Cash, Pure and Simple
Cyber criminals typically attack for one primary reason – profit. This explains why ransomware is such a popular method of attack. Hackers often times succeed, generating revenue for attackers. And as long as an attack method proves lucrative, hackers will keep using it.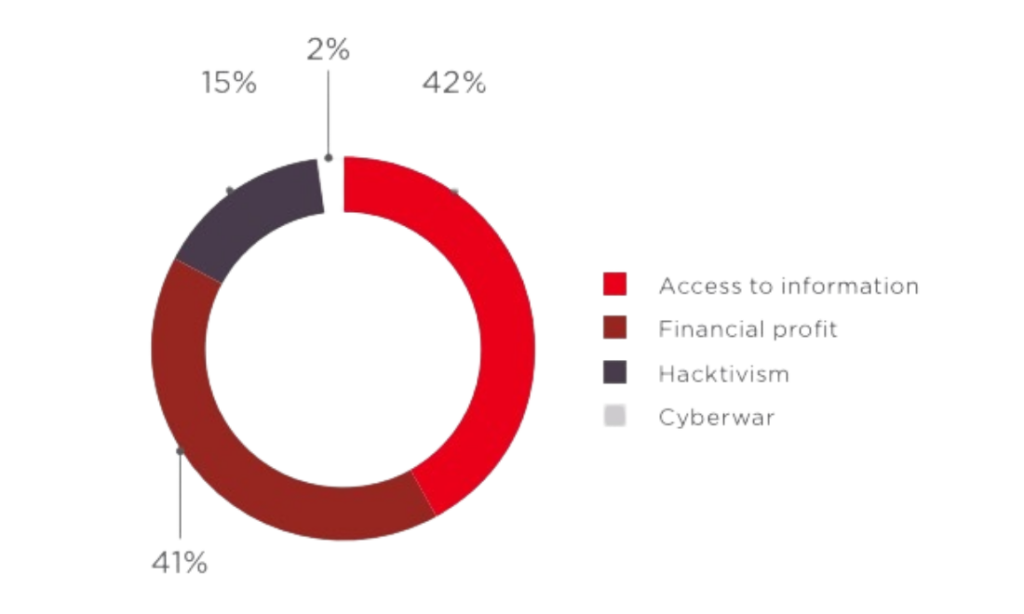 8. Underestimated Risk
A January 2020 research study by BullGuard shows that 60% of those surveyed SMB owners think their businesses aren't a likely target of cybercriminals.
When businesses decide to ignore cybersecurity, they are taking a huge risk, not only for themselves, but their customers, partners and suppliers. For small businesses, it is imperative to develop a strong 360-degree cybersecurity strategy and implement measures to combat against costly threats such as malware, ransomware and bots.
To protect against the growing range of cyberthreats, businesses can leverage technology to deliver protection, scan for threats, secure the network and perform threat analysis. Fortunately, the technology security landscape is full of these types of solutions designed to help small businesses approach security more intelligently.
What measures is your business taking to protect itself from small business cyber attacks?