With the delicate nature of the data handled by financial institutions, it's no wonder that this industry remains one of the most vulnerable targets for hackers. While the FFIEC (Federal Financial Institutions Examination Council) has many regulations in place to protect the industry and its clientele, hackers show no signs of slowing down. Cybersecurity threats to the financial sector are growing, and the stakes have never been higher.
With so many cybercriminals using increasingly sophisticated weapons, your financial institution's cybersecurity strategy needs to address these six trending threats.
1. Cyber Security Threats to the Financial Sector Targeting the IoT
Even though you haven't thought about how the IoT increases your vulnerabilities, the hackers certainly have.  2020 has seen several IoT botnets deployed in attacks such as  Dark Nexus, LeetHozer, Mozi, and Hoaxcalls, and the trend isn't likely to stop any time soon.
Stopping IoT Cyber Security Threats to the Financial Sector: Network Doctor recommends a cybersecurity strategy with a combination of multifactor authorization, timely installations of security patches, and rigorous cybersecurity hygiene habits.
2. Supply Chain Attacks
Supply chain attacks are hacks that occur through a third-party vendor. One of the most notable supply chain attacks hit Equifax in 2019, stemming from, of all things, an HVAC vendor. In fact, 56% of organizations, according to a CSO article from 2019, have had a breach caused by their third-party vendors.
Shockingly, although the average number of vendors with access to sensitive data is 471 per organization, only an estimated 35% of companies have a true understanding of what outside parties have access to sensitive data.
Stopping Supply Chain Attack Cyber Security Threats to the Financial Sector: Third-Party Vendor Management is a part of Network Doctor's services. The best ways to detect supply chain attacks is by routine monitoring and auditing of all third-party vendors.
3. Insider Cyber Security Threats to the Financial Sector
Whether it is a disgruntled employee, an employee who unwittingly uploads a malicious file, or any other form of employee error, 60% of all cybersecurity threats come from inside the company itself. Phishing emails, spoofing, and business email compromise are frequent weapons for hackers to gain access to a network.
Once inside, they can mine for sensitive data, launch a ransomware attack, or remain undetected for days, weeks, and even months.
Stopping Insider Cyber Security Threats to the Financial Sector: Network Doctor understands that the largest amount of insider threats come from lax employee cybersecurity awareness training. Training employees to spot threats along with teaching them a "zero trust" mindset is one of the most important parts of your overall cybersecurity strategy.
4. Global Operational Risks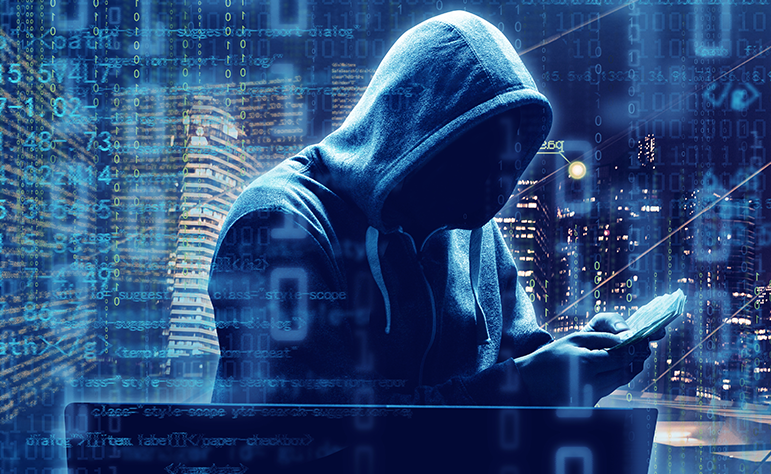 Every financial organization wants to expand, and many of them have a global reach. With growth, however, comes an increase in the chances of a cyberattack. Financial institutions are especially attractive to hackers because most of them are looking for the largest monetary gains they can find.
Stopping Global Operational Risk Cyber Security Threats to the Financial Sector: Constant assessment of your business' risk is a key factor for stopping global operational risks. Monitor the dark web routinely to make sure your organization's information isn't for sale and find an MSP that offers dark web scanning as part of their service offerings.
5.DDoS (Distributed Denial of Service)
A DDoS is one of the more serious cybersecurity threats to the financial sector. In a DDoS attack, the hacker slams the target with so much unwelcome traffic that the network is overwhelmed and can't keep up. Hackers use this approach to crash a network so customers and employees can't conduct business.
Even an inexperienced hacker can launch a DDoS against a targeted organization. DDoS malware is for sale on the dark web, and a week's worth of destruction costs the hacker only $150. It's estimated that nearly one-third of downtime is caused by a DDoS attack.
Stopping DDoS Cyber Security Threats to The Financial Sector: Network Doctor recommends a cybersecurity strategy that combines reputation-based AI antivirus, redundant network resources, and moving applications to the cloud.
6. Ransomware is One of the Growing Cyber Security Threats to the Financial Institution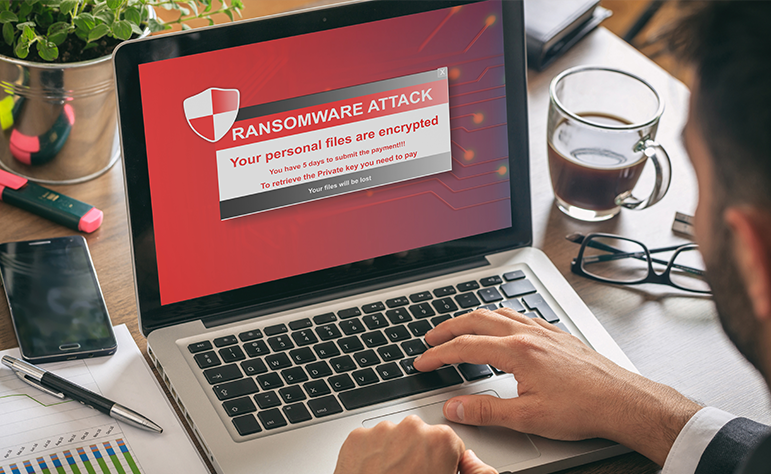 It's estimated that ransomware against financial institutions rose ninefold in the early part of 2020. Ransomware is usually unleashed by an employee via a phishing attack and will halt the functionality of the network until the ransom is paid. Paying the ransom may not be enough, as hackers will release all captured data on the dark web despite the monies paid to retrieve it.
Stopping Ransomware Threats to the Financial Sector: Since most ransomware infections rely on human interaction, such as clicking infected links, Network Doctor recommends a cybersecurity strategy that focuses on employee training. In addition, having rigorous anti-spam and anti-malware protections set up for your organization's email is an important step.
Is Your Financial Organization's Cyber Security Strategy Up to the Challenge?
Check your current cybersecurity strategy to make sure it is giving you all the protection you need. The basic strategies you need to make sure you have covered are:
Routine cybersecurity awareness training
Regulatory compliance
Data encryption for all data
Multifactor authentication for all employees and clients
Incident response and business continuity plans
Rigorous antivirus and anti-spam protection
Routine assessments and event monitoring
Timely security patching and upgrades
Simulations and testing of your cybersecurity strategy
READ NEXT:

How solid is your IT plan?